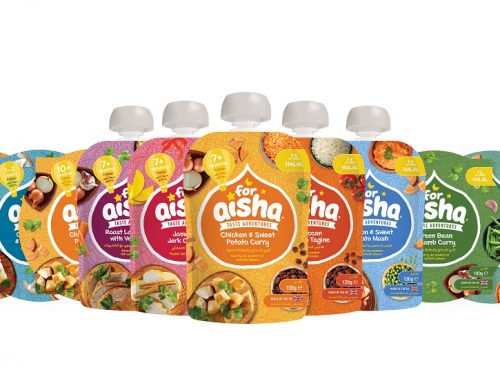 Grantham-headquartered baby food manufacturer For Aisha has appointed three new directors, with the news coming as the company unveils its plans to break through the £10m turnover barrier by 2026 and become the world's leading Halal baby food brand.
Executive chair Joy Parkinson, financial director Leighton Paul and commercial director Emelyne Bradley have joined the business to help grow the brand internationally and steer it towards the ambitious target.
The trio bring over 62 years' worth of experience to the company, having held high-ranking roles at global brands including Faith in Nature, Baylis & Harding, Mars, Coca-Cola and McVities.
For Aisha recently secured stockists in the UAE and Singapore, and now says it is looking to enter more markets in the Middle East, Europe and Africa.
Joy Parkinson said: "At the heart of For Aisha is a global experience, sharing, tasting and embracing food from around the world. I'm delighted to be a part of this company to help lead For Aisha to international success and continue to be pioneers in the Halal baby food industry."
Emily Salter, marketing manager at For Aisha, added: "Our long term goal is to make For Aisha the number one Halal baby food brand of choice worldwide, with widespread UK and international distribution, so that consumers all over the world can Explore, Embrace and Taste our amazing, diverse recipes."