Brits wanting a beautiful garden come spring are being advised to get planting now.
Experts at GardeningExpress.co.uk have looked at easy bulbs and seeds to sow now so that they bloom just in time for spring.
Sweeping up leaves may have left gardeners feeling disheartened but planting fresh bulbs will have you looking ahead to warmer times.
Flowers like ornamental onions, striped squill, and early bulbous irises are among some of the best to get bedded down for a colourful bloom before June.
A spokesperson at GardeningExpress.co.uk said: "Spending time to prepare the garden now, means that the most can be made out of it when spring comes around and bulbs start flowering.
"Autumn is a very important time of the year for gardeners, it is time to tidy, care for and winter-proof any plants susceptible to being poorly.
"A touch of bright colour to beds, borders, patios is bound to bring smiles come spring. It's good to think ahead and think where plants will look best, but don't forget about dormant spaces next to walls and sheds.
"Bulbs are often some of the easiest and most rewarding garden plants to grow and can go directly into the ground soil, in grow bags or in planters. Check the bulbs are healthy before planting and discard any that are rotting or feel soft.
Gardening Express's Autumn planting tips for beautiful spring gardens
1. Daffodils (Narcissus)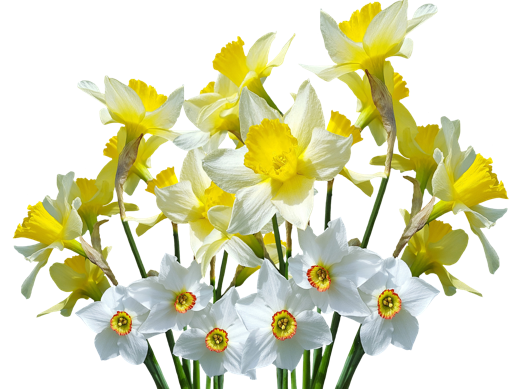 Spring has truly sprung once these yellow beauties start blooming. There is such a vast variety, gardeners can pretty much pick their size and colour hue. At the end of September and in early October, start planning where you want to plant. Insert them into the ground by digging a hole about three times the height of the bulb and placing it pointy side up.
2. Ornamental onion (Allium)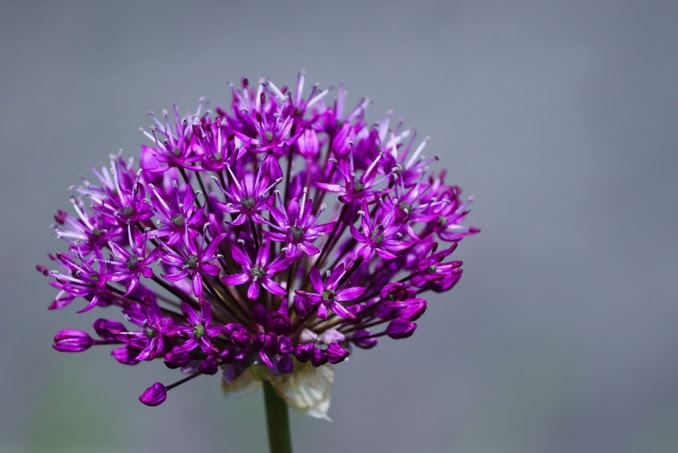 These pretty flowers are critter resistant and love to bask in the full sun. Despite being closely related to edible plants such as onions, leeks, and garlic – these varieties are particularly attractive when in bloom. attractive as well as attractive flowering types.
Plant the bulbs in early to mid-autumn and watch them bloom come spring. They're great in gardens where bunnies play, plus butterflies love them too.
3. Spring crocus (Crocus vernus)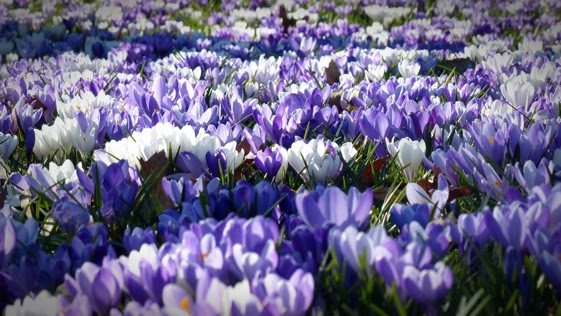 This spring rising variety is great for bees and other wildlife. Whilst they sprout from a corm rather than a bulb, they are still a pretty treat in the garden. The narrow, green foliage blooms into gorgeous goblet-shaped flowers in shades of white or purple.
Plant in well-drained, fully sunned soil in late summer or autumn for flowers in spring and summer, with foliage coming through in winter and spring.
4. Striped squill (Puschkinia scilloides)
The striped squill is willing to grow in most conditions in summer or autumn, including full sun or partial shade. However, they can be fussy about soil and prefer it not to be too dry. Once grown from sown seed, they produce star-shaped blue-hued flowers with delicate, darker blue lines down come spring.
5. Alida (Iris Reticulata)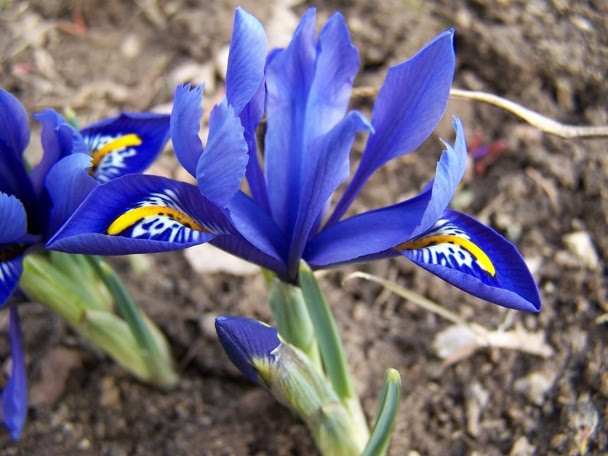 For a touch of early colour to the garden, add some alida for frilly flowers in late winter and early spring. They love being in the full sun and have a beautiful fragrance. The bulbs alida grow from may need dividing and should be planted in early autumn. Handle bulbs with care, as ingestion of them can cause severe discomfort. Wear gloves and wash hands after handling to be on the safe side.
6. Tulip (Tulipa)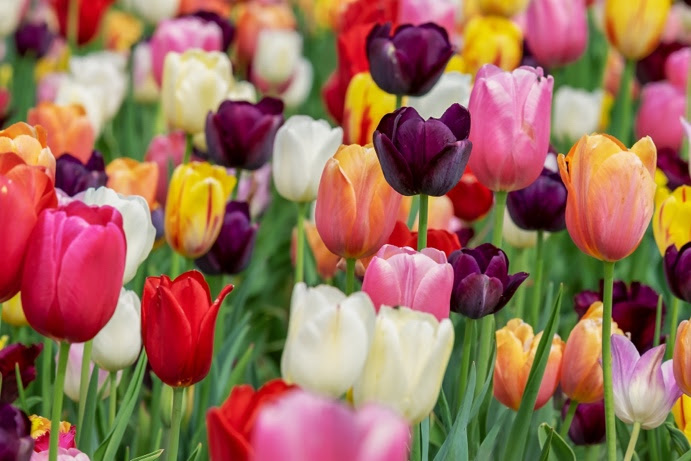 These feathery looking petals bloom in a variety of colours, from red to yellow, purple to blue. The common tulip flower is great to get planted around November time. They like sunny spots with well-drained soil and grow from bulbs. Depending on the bulb, they will flower from March, to just beyond May.