Roy R says…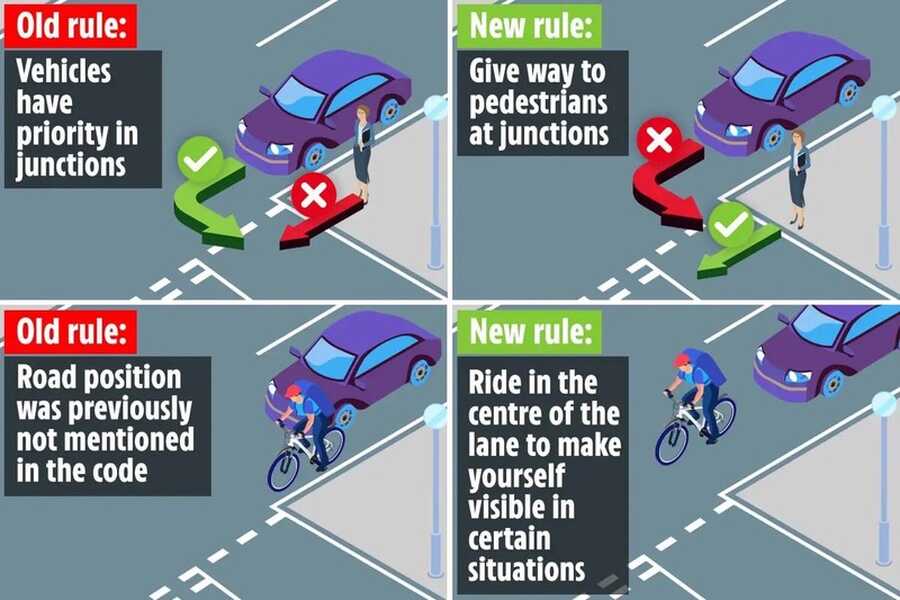 These are just some of the changes being made to the revised Highway Code that comes into force on 29th January 2022.
The purpose is to provide a hierarchy of protection, with the most vulnerable road users and pedestrians near the top.
There is an appalling lack of information about this in the media, or from Government, so we need to spread the word.
And before the usual suspects launch into their regular vitriol about cyclists, we need to remember that a minority of road users and pedestrians all do silly things, so let's be constructive.